For the past few years, I've come up with a list of 10 resolutions each December to give some structure to my plans for the year ahead–they cover all areas, personal and professional, big and small projects.
Every year, I accomplish most of them–all but my publication goals. I fail to meet them every year, which leads me to feeling like a failure, and then that drains my confidence and I continue being unproductive…I feel so much guilt for not having achieved more, like I've let everyone around me down–every supportive teacher/mentor/friend is let down by my failures (which I know isn't true, of course, but this is the mental spiral I'm trying to describe here, in case someone else feels this way too and finds it comforting to know they aren't alone…).
I know I need to write more and publish more. There are so many stacks of articles and books for half-written projects lying around on my office shelves–they never seem to get done. They always get moved to the back burner, usually due to teaching prep and marking that needs to be prioritised. Everything else always seems more urgent in the moment, but it's been 4 1/2 years since I finished the PhD–now my lack of publications seems urgent and I'm panicking.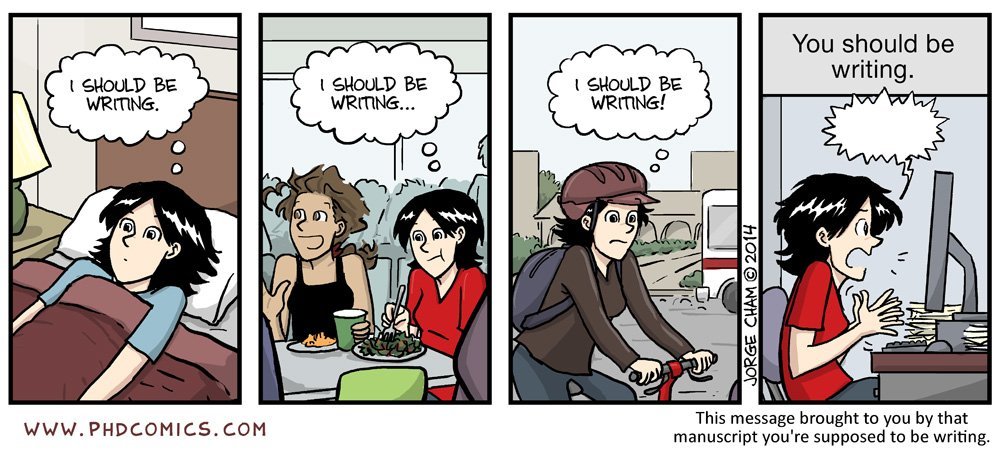 This term, I'm going to devote my Tuesdays to writing and research. I'm going to set some concrete writing goals for each month and keep a publications to-do list on my office wall that I can check off as I complete sections/tasks. I'm also going to re-commit to blogging again, because accountability is a great motivator.